Blood tests for heart disease can help you determine your risk of a heart attack or stroke, this new genomic all in one blood test will give the definitive markers for your risk of cardiovascular disease, a disease that kills more men and women in the USA than all the other diseases put together.
According to the Centre for disease control and prevention (USA) a person dies every 37 seconds from cardiovascular disease, almost 647,000 people in America die from heart disease every year, that's one in four deaths, putting an enormous strain on healthcare facilities, families, and health insurance. Getting your own blood tests for heart disease could be the difference between you being one of those statistics and having a much healthier life.
Why get a heart blood test?
A heart blood test will give many clues as to how healthy your heart is, for example should your test show high levels of LDL or bad cholesterol in your blood it may be a sign that you are at an increased risk of suffering a heart attack or stroke. Not only will blood tests for heart disease tell if you have dangerous levels if bad cholesterol but also you will find out about other bad substances in your blood that can trigger a heart attack.
NMR test
An NMR lipid profile test is the most advanced cardiovascular diagnostic evaluation using NMR or nuclear magnetic resonance technology that provides rapid, concurring and direct record of LDL particles by number and size and also a direct record of HDL cholesterol and VLDL cholesterol and triglycerides sub classes.
VAP test
VAP test also known as vertical auto profile test is the most comprehensive and accurate blood cholesterol test available, the test measures fifteen individual components of blood cholesterol compared to just three in a standard blood test.
PLAC test
A PLAC test will measure how much Lp-PLA2 is in your blood, Lp-PLA2 is an enzyme that accesses how much inflammation is present in your arteries caused by fatty build up of cholesterol and other substances in your bloodstream. A PLAC test will determine your level of risk of a heart attack due to inflammation and plaque build-up in your arteries.
All in one NMR, VAP and PLAC blood tests for heart disease
This blood profile test analysis uses the latest NMR, VAP and PLAC technology for state-of-the-art lipid indicators and separate risk factors that shine a light on the clinical complexity of CVD or cardiovascular disease.
Combined these indicators provide a complete and thorough assessment of cardiovascular health standing, the all in one NMR, VAP and PLAC test by True Health labs reveals the biochemical structure associated with lipid deposits, inflammation, endothelial disorder and clotting aspects underlying cardiovascular disease.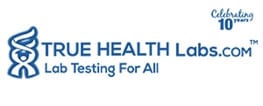 True Health Labs
True Health Labs have been providing online blood tests for more than ten years, they are a trusted scientific evidence based laboratory test company with an overall customer satisfaction rating of 4.7 out of five, to learn more go to their website here.
To find put more technical details on the all in one NMR, VAP and PLAC blood tests for heart disease go to the True Health Labs website by clicking here. Here is a list of what exactly is being tested for:
Total HDL "good cholesterol"
Total LDL "bad cholesterol"
Triglycerides
Total cholesterol
Homocysteine
Lp-PLA2 (PLAC)
LDL-P (number of LDL particles)
HDL-P (number of HDL particles)
VLDL-P (number of VLDL particles)
Insulin resistance score
Fibrinogen
hs C-Reactive Protein (CRP)
Lp(a
LDL- Size
HDL- Size
VLDL- Size
Cholesterol test
One of the primary blood tests for heart disease is a cholesterol test or a lipid profile or lipid panel test, the test measures the amount if fats in your blood, the figures reveal your risk of a heart attack or other diseases of the heart, the measurements include you total cholesterol:
Total cholesterol
This is the absolute amount of cholesterol in your blood, elevated levels can mean you are at a higher risk of s heart attack or s stroke, ideally your total cholesterol reading should be under 200 mgs per deciliter or 5.2 milligrams per liters.
LDL or low density lipoprotein
People refer to LDL as "bad cholesterol" for s good reason because elevated levels of LDL cholesterol in your blood leads to plaque building up in your arteries and that reduces blood flow to your heart and other parts of your body.
Reduced blood flow is dangerous because if plaque breaks off it could go to your heart and cause a heart attack don't forget one in four people die from heart attack in the USA each year. LDL or low density lipoprotein levels should normally be less than 130 mg per DL or 3.4 mmo per liter, if you have already had a heart attack heart bypass, heart stent or other vascular condition your LDL levels should be below 70 mg per DL.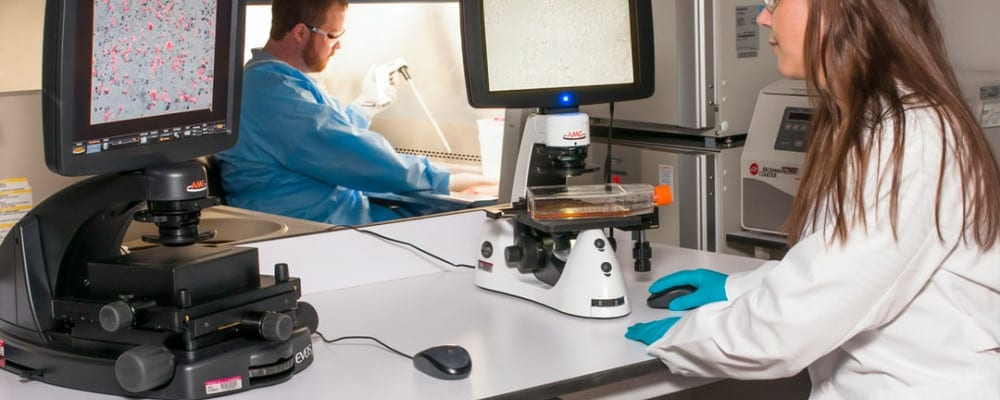 Triglycerides
High triglycerides are another marker in the dangerous category because high levels mean higher levels of bad fat in your blood they should normally be 150 mg per DL.
High-sensitivity C-reactive protein
. High-sensitivity C-reactive protein is made by your liver to form part of your bodies response when injury or infection occurs this cause swelling (inflammation) in the body, many studies have shown a strong association between inflammation in the arteries and atherosclerosis. A high-sensitivity C-reactive protein test will help to determine how high your risk of heart disease is even before you get any symptoms, higher levels will mean your risk of a heart attack is proportionately higher.
Plasma ceramides
Plasma ceramides levels in your blood are measured because they are strongly associated with the growth, function and premature death of healthy cells in body tissue, ceramides are made by all cell types they are transported in the bloodstream by lipoprotein and cause plaque to build up in the arteries.
If high levels of ceramides are found in your blood tests for heart disease in time the appropriate treatment can be put in place before it is too late,
Troponin T
Troponin T is a protein that is found in your heart muscle, a Troponin T high sensitivity blood test will help your doctor to diagnose an impending risk of a heart attack because elevated levels of Troponin are linked to higher risks of a heart attack or stroke in people that are asymptomatic.
Natriuretic peptides
Natriuretic peptides also known as BNP or B-type natriuretic peptide is a concern, your heart and blood vessels make this protein to get rid of fluids, relax blood vessels and move sodium into your urine. Damage to your heart causes higher levels of BNP to go into the blood to support the extra pressure on your heart, so a BNP analysis can help your doctor to determine if shortness of breath is associated with heart failure.
Blood tests near you
If you are concerned about atherosclerosis, heart disease, high blood pressure, high cholesterol and your risk of a heart attack why not go to True Health labs founded by Doctor Brady Hurst for a full range of blood tests for heart disease by contacting them here.
Over the years, True Health Labs have seen a large number of people using the internet to research their concerning health issues. Many are stumbling into "online lab testing". True Health Labs is there to offer you the latest analytic blood test techniques available on the market, if you are wondering where to get a blood test in your area learn more visit this website.
TrueHealthLabs.com is a Direct Access Testing (DAT) company that provides lab tests from dozens of CLIA certified laboratories both in the USA and internationally.
References
https://www.cdc.gov/heartdisease/facts.htm#:~:text=About 647,000 Americans die from,1 in every 4 deaths.&text=Heart disease costs the United,year from 2014 to 2015