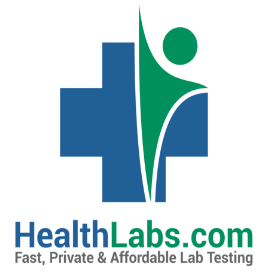 HealthLabs.com was established in 2015 to offer private individuals affordable and reliable lab testing, the online lab testing company work with many thousands of trusted CLIA certified labs right across the USA.
Their lab service provides affordable and comprehensive local lab tests for people that don't have health insurance, that have high deductibles, that want a confidential service and whose doctors won't order a specific test that they want.
Health Labs have made it super easy for people to order many blood and urine tests they even provide the prescription for each test, so getting a local blood or urine test fast and at an affordable price is right at your fingertips.
Blood and urine tests are important early detection means early treatment by your healthcare provider, Health Labs understand this so they work with all of the certified labs to get your test results back to you as quickly as possible.
They also provide care advisors that are specifically trained to assist you with your questions on your test results everyday from 6 am to 10 PM, you can rely on Health Labs to look after you, to find out more go to their website here and take charge of your health today.